Enhancing Your Life's Journey with Exceptional Moving & Storage Solutions
With over 20 years of combined moving experience, Summit Moving & Storage is the premier choice for your next move. We are ready to surpass your expectations and deliver the best moving experience you've ever had. When you choose Summit Moving & Storage, you can rest assured that your move is in capable hands.
Don't let the memories of past moving ordeals dictate your future. Trust Summit Moving & Storage to handle every aspect of your move with professionalism, efficiency, and care. Say goodbye to the stress and hello to a worry-free relocation.
Contact us today, and let us make your next move a success.
At Summit Moving & Storage, we strive to redefine your moving experience, leaving behind the difficulties and welcoming a seamless transition to your new destination.
We aim to make a difference in Houston and employ innovative processes to deliver to our clients exceptional service with positive attitudes, punctual team members, open communication, and continual improvement. We consider moving to be an art, and after years of perfecting our craft, we're confident in our ability to deliver exceptional results.
Whether you're planning a residential, commercial, local, or international move, our team of dedicated professionals is equipped with the expertise to tackle any challenge. From our skilled packers to our experienced loaders and drivers, we have assembled a team that excels in their respective fields, ensuring the success of your relocation. Our unwavering commitment to high-quality service and trustworthy, experienced moving crews have propelled us to where we are today.
Looking for a Houston, TX Local Moving Company Near Me? We are confident that our professional packers, loaders, and drivers can make your moving process smooth and pleasant. We aim to excel in every moving project we take on. Overall, when it comes to moving, there isn't a better option than Summit Moving & Storage.
Exceptional Customer Service
Frequently Asked Questions Local Houston Moves
We understand that you may have questions about our services, so we have compiled a list of frequently asked questions to provide you with the necessary information.
At Summit, we prioritize customer satisfaction through transparent communication, a customer-centric approach, and a team of experienced professionals who ensure your move is smooth and stress-free.
Our packing service includes step-by-step guidance, ensuring your belongings are packed safely and labeled clearly for an organized unpacking experience.
Absolutely. Our specialty moving team is trained to handle delicate items, valuable artwork, and oversized furniture precisely and carefully.
Our secure and ample Houston storage facilities provide peace of mind. Whether you need short-term or long-term storage, we have you covered.
Yes, we believe in transparency. The moving costs are communicated upfront based on the information you provide.
Fill out the "Request A Quote" form on the right of this page, and our team will contact you promptly.
Yes, we have experience with both local Houston and international moves. Our team is equipped to handle a wide range of moving needs.
We use the latest equipment and proven processes to ensure the safety of your belongings throughout the move.
We prioritize your needs and maintain open communication at every stage of your move, ensuring your satisfaction is our top priority.
Yes, our rates are affordable without compromising the quality of our service. We aim to provide value to our customers here in Houston.
If you have any other questions or require further assistance, please don't hesitate to
contact Summit Moving & Storage.
"As someone who can nitpick over the simplest things, I was pleased with Summit Moving. From Dave, who was my first contact, to the guys who moved me, everything went well. I was very worried about my items from the moment I opened the storage to the time it ended up in my home, which is over 350 miles from where we started. Everything went well, and at every turn, Dave was able to respond and answer any concerns I had. We were able to put all of my items into one truck which was a surprise, and everything was unloaded in a timely fashion. I can comfortably recommend Summit Moving to others. Thank you to Dave, Michael, James, and Jason"
Todd English
Positive: Value, Quality, Responsiveness
"We had a great experience with Larry, Damien, and Frenchy. These gentlemen were very professional, courteous, and very respectful. Every item was set up. I couldn't have asked for a better crew. Thank you, Mr. Dave, our Sales Representative, for walking us through every inch of our contract. I will definitely refer my friends to Summit Moving and Storage. Thank you for a job well done!."
Debra Fuentes
Positive: Professionalism, Quality, Responsiveness, Value
"I come from a family of professional movers, but unfortunately, they were out of state working, so I did some research and found these guys, and they were fantastic. They worked nonstop to get our stuff over to our new house. They made sure every item we had was protected. We had a hard-working crew. Very much appreciated!!"
Kaylin
Positive: Quality, Responsiveness
"Summit Moving was great! Dave with customer service was super detailed and made sure I knew all the ins and outs about my move when booking and up until moving day. The company was efficient, quick, and had great communication. My movers, Josh and Luis, were exceptional! They were so kind and helpful and made me feel very comfortable with them transporting my things. Overall great experience. Will definitely recommend them and use them again in the future."
Rika Bby
Positive: Professionalism, Quality, Responsiveness, Value
"This is my second time using summit, moving and storage, and I literally couldn't be more pleased with their service. From booking the move, all the way through the final farewell, everyone's absolutely courteous, professional, proficient, and a pleasure to do business with. Let alone, They're one of the most cost-effective moving companies for a three man crew. How can you be great customer service, great prices, courteous employees, and friendly folks all the way around."

Benjamin Spencer
Positive: Professionalism, Quality, Responsiveness, Value
"We had the pleasure of receiving help by movers Lewis, George and Matthew who did SUCH an INCREDIBLE job moving our items into my parents new home! They were quick efficient and very helpful. They went above and beyond with getting us packed up and getting us settled in. We can not express how dedicated they were to ensuring that we had an easy process all the way through! The move was ALOT but they were able to get it done fairly quickly! Super impressed with Summit!"
Charlene Garza
Positive: Professionalism, Quality
I have to say from the scheduling to the the final payment was very easy. Our movers where very professional and curious. Our move had some particular hurdles and their main crew leader handled it with no issues. All 3 guys where very attentive to not damage anything and to wrap everything securely. It was nothing but good vibes and good attitudes the whole day. Can't say enough about the 3 men they sent out to me. In fact my mother and law is moving in two weeks and we will be requesting the same 3 guys to move them. I highly recommend Summit Movers to anyone who is moving. Great job guys!!
Anthony Minshew
Positive: Professionalism, Quality, Responsiveness, Value
"I did not receive a call the day before indicating their arrival time which made me question their reliability. I am glad I was wrong. The morning of my move I received a call indicating they would arrive in 30 minutes and they did. Stephen, Luis, Alton, and Damien arrived and they did an amazing job! They were friendly, professional, extremely hard working and very thorough. They made our move very pleasant with their humor. If I every move again I will be sure to use Summit!"
Marissa Watkins
Positive: Professionalism, Quality, Responsiveness, Value
"Mr Larry, Damon, Nate was of great help today helping my kids & I move. They moved things safely & graciously during the move. They were friendly & very helpful. I would like to request them to remove us when my move in is ready in a couple days. Thank you guys for moving us & making the experience pleasant. Thank you Summit movers for having some great workers who value they job & customers."
Taisha Kelly
Positive: Professionalism, Quality, Responsiveness, Value
"First I would like to thank CJ, Damian and John for all of their great work. The three of them moved my family out of a 2,000 square foot house in only a few hours. They were extremely respectful with all of our belongings and made sure that they labeled everything and packed the truck as efficiently as possible. I have started unpacking everything now and all of our belongings are in wonderful shape and survived the move! I would highly recommend this team of guys to help with any move."
Jackson Mayes
Positive: Professionalism, Quality, Responsiveness, Value
Summit Moving & Storage was by far the best moving experience I've had! The employees showed up on time and were professional, friendly, and very efficient. They also were very careful and mindful of our stuff. I will definitely use Summit for all my moving needs from now on!
Jennifer Horne
Positive: Professionalism, Quality, Responsiveness, Value
"Poll and his crew did outstanding job moving my house. They wrapped all furniture and were very professional and careful with my belongings. I would recommend summit moving to anyone they are the best moving company I have ever used I'm very happy with my experience and will definitely be using summit moving for all my moving needs."
Marty Moss
Positive: Professionalism, Quality, Responsiveness, Value
"I had a wonderful experience with Summit Moving Company. The workers were very efficient, respectful, and professional. One worker stood out to me the most 'Steven.' He went over and beyond and assured a stress-free move. He is very passionate about his profession. He was patient with me, considering I'm very particular about arranging things. He took his time and assured us we packed everything and didn't leave any important belongings. Thank you, Summit Moving Company, for your services. I will definitely be referring your company to friends and family."
Crystal Sanchez
"I can honestly say I really appreciate this moving company right here. I didn't have to stress when it came time to pack up and go. They made sure that everything was squared away. They unpacked and placed everything in the correct rooms. No hassle... everything was easy to find... nothing was forgotten or damaged. No complaints when it comes to Summit Moving and Storage of Houston."
Larry Graves
Clients Positive Feedback
Don't just take our word for it. Check out our consumer reviews to see what our clients say about our moving & storage services.
Choose Summit Moving & Storage for a professional, conscientious, customer-focused moving experience. Join our long list of satisfied customers who keep returning to us for our reliable and exceptional services.
Let us help you start your new chapter in your new place. The path to a stress-free move in Houston starts with one click. Reach out to Summit Moving & Storage today – we can't wait to move you!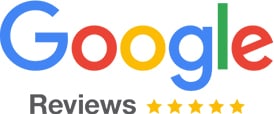 Houston Local Moves by Summit Moving & Storage
When you choose Summit Moving & Storage, you choose excellence in every step of your journey. Contact us today to experience the pinnacle of moving services in Houston!