Streamlining Your Commercial Move
With years of experience as commercial movers, Summit Moving & Storage is the trusted partner you need to ensure a seamless transition to your new space.
We understand the importance of minimizing downtime and getting your business back up and running quickly.
Our team of skilled professionals specializes in customized moving solutions for companies and organizations of all sizes.
From healthcare and hospitality to government, education, and industrial sectors, we cater to a wide range of industries, reducing the risk of disruption by safely handling your assets and setting up your new space for success.
Tailored Commercial Moving Solutions for Every Industry
No matter the size or scope of your commercial move, Summit Moving & Storage is equipped to handle it with the utmost professionalism and expertise. Our dedicated team can manage the relocation of various items, from small office furniture to entire headquarters, I.T. equipment to manufacturing machinery, and restaurant supplies to retail operations.
When searching for corporate moving companies, rest assured that you're safe with us. We serve businesses across a wide range of industries, including but not limited to:
Whether you're a multinational corporation or a local business, we have the experience and resources to manage your corporate move efficiently.
Moving educational institutions requires careful coordination and attention to detail. From classrooms and libraries to administrative offices, our team is well-versed in relocating educational facilities, ensuring a smooth transition for students, faculty, and staff.
We understand the sensitive nature of healthcare equipment and facilities. Our specialized movers have the knowledge and expertise to relocate medical offices, clinics, hospitals, and other healthcare facilities while adhering to strict regulations and maintaining the utmost care for medical equipment.
Restaurants, cafes, and other food service establishments require precision when moving kitchen equipment, furniture, and supplies. Our team is experienced in handling the unique requirements of the food service industry, ensuring a seamless move for your business.
Moving heavy machinery and equipment in the manufacturing sector demands expertise and specialized handling. Our trained professionals have the skills and equipment necessary to transport manufacturing equipment securely and efficiently.
Relocating I.T. infrastructure and sensitive data can be a complex task. We have the expertise to handle the specific needs of I.T. departments, ensuring the safe and secure transfer of servers, computer systems, and other technology assets.
Whether opening a new retail store or expanding your existing operations, our team can assist you with seamless relocation. From shelves and displays to inventory and fixtures, we ensure your retail space is set up for success in its new location.
Managing Commercial Moves
Regardless of your industry, Summit Moving & Storage has the knowledge, resources, and experience to manage your commercial move efficiently and effectively. Our tailored solutions are designed to meet the unique requirements of each industry, ensuring a seamless transition for your business.
Our Commercial Mover Process
At Summit Moving & Storage, we believe in providing effective and streamlined services to our clients. Our commercial moving process is straightforward, ensuring efficiency and customer satisfaction. When you choose us as your commercial moving company, you can expect vast experience, exceptional customer service, and a solid commitment to excellence. Here is an overview of our commercial moving process:
01
Consultation with a Relocation Specialist
Speak with a dedicated relocation specialist who will arrange an appointment for one of our consultants. The consultant will ask detailed questions about the items that will be shipped and those that will remain. By gathering all the relevant information, the consultant will provide you with an accurate estimate of transportation costs.
The next step is to schedule your move. A load date will be determined if you have opted for our packing services. Our team is always available to assist you if you have any questions or concerns throughout the process.
We'll contact you 24 hours before the expected delivery date, and you can help us by directing us to where you want your items placed. As always, contact us at (713) 623-1444 for any questions or concerns.
04
Completing Your Commercial Move
Our professional movers will arrive at the designated location early in the morning on the scheduled pack date. Depending on the packing required, the pack date may coincide with the load date. Once all your items are packed and loaded onto our trucks, we recommend conducting a final check to ensure nothing has been overlooked or left behind.
Experience the Summit of Commercial Moving
Choose Summit Moving & Storage for all your commercial moving needs and to experience top-quality service.
With our experience, commitment to excellence, and dedication to customer satisfaction, we guarantee a successful and efficient move for your business. By selecting Summit Moving & Storage, you benefit from free estimates, up-front pricing, climate-controlled storage options, two decades of experience, professional training, and a reputation built on customer reviews.
We aim to provide exceptional service, ensuring that your commercial move is a seamless and stress-free experience from start to finish. Contact us today to request a free estimate and take the first step towards a stress-free commercial relocation.
Make Your Move Stress Free!
We have the team, resources & experience to make your move seamless.
The Summit Moving & Storage Difference
When it comes to office furniture and equipment relocation, Summit Moving & Storage is your trusted partner. We understand the complexities involved in coordinating such moves and are dedicated to saving you time, money, and stress throughout the process.
We recognize the importance of your office furniture and equipment. We have invested in the best moving equipment to ensure their safe relocation. Our specialized tools, including sturdy hand trucks, dollies, and furniture padding, are designed to move your valuable items efficiently while minimizing the risk of damage.
We Care About the Details
Our team of technicians is highly trained and experienced in handling even the most intricate tasks. We go the extra mile to ensure that every aspect of your furniture and equipment relocation is managed with the utmost care. From disassembling and packing to reassembling, we handle each item with precision, ensuring they are protected throughout the transit process.
At Summit Moving & Storage, we prioritize people-centric processes that protect your valuable assets and ensure their timely and intact arrival at the new location. We understand that your business relies on efficiently relocating your furniture and equipment, and we have the resources and expertise to make it happen.
"As someone who can nitpick over the simplest things, I was pleased with Summit Moving. From Dave, who was my first contact, to the guys who moved me, everything went well. I was very worried about my items from the moment I opened the storage to the time it ended up in my home, which is over 350 miles from where we started. Everything went well, and at every turn, Dave was able to respond and answer any concerns I had. We were able to put all of my items into one truck which was a surprise, and everything was unloaded in a timely fashion. I can comfortably recommend Summit Moving to others. Thank you to Dave, Michael, James, and Jason"
Todd English
Positive: Value, Quality, Responsiveness
"We had a great experience with Larry, Damien, and Frenchy. These gentlemen were very professional, courteous, and very respectful. Every item was set up. I couldn't have asked for a better crew. Thank you, Mr. Dave, our Sales Representative, for walking us through every inch of our contract. I will definitely refer my friends to Summit Moving and Storage. Thank you for a job well done!."
Debra Fuentes
Positive: Professionalism, Quality, Responsiveness, Value
"I come from a family of professional movers, but unfortunately, they were out of state working, so I did some research and found these guys, and they were fantastic. They worked nonstop to get our stuff over to our new house. They made sure every item we had was protected. We had a hard-working crew. Very much appreciated!!"
Kaylin
Positive: Quality, Responsiveness
"Summit Moving was great! Dave with customer service was super detailed and made sure I knew all the ins and outs about my move when booking and up until moving day. The company was efficient, quick, and had great communication. My movers, Josh and Luis, were exceptional! They were so kind and helpful and made me feel very comfortable with them transporting my things. Overall great experience. Will definitely recommend them and use them again in the future."
Rika Bby
Positive: Professionalism, Quality, Responsiveness, Value
"This is my second time using summit, moving and storage, and I literally couldn't be more pleased with their service. From booking the move, all the way through the final farewell, everyone's absolutely courteous, professional, proficient, and a pleasure to do business with. Let alone, They're one of the most cost-effective moving companies for a three man crew. How can you be great customer service, great prices, courteous employees, and friendly folks all the way around."

Benjamin Spencer
Positive: Professionalism, Quality, Responsiveness, Value
"We had the pleasure of receiving help by movers Lewis, George and Matthew who did SUCH an INCREDIBLE job moving our items into my parents new home! They were quick efficient and very helpful. They went above and beyond with getting us packed up and getting us settled in. We can not express how dedicated they were to ensuring that we had an easy process all the way through! The move was ALOT but they were able to get it done fairly quickly! Super impressed with Summit!"
Charlene Garza
Positive: Professionalism, Quality
I have to say from the scheduling to the the final payment was very easy. Our movers where very professional and curious. Our move had some particular hurdles and their main crew leader handled it with no issues. All 3 guys where very attentive to not damage anything and to wrap everything securely. It was nothing but good vibes and good attitudes the whole day. Can't say enough about the 3 men they sent out to me. In fact my mother and law is moving in two weeks and we will be requesting the same 3 guys to move them. I highly recommend Summit Movers to anyone who is moving. Great job guys!!
Anthony Minshew
Positive: Professionalism, Quality, Responsiveness, Value
"I did not receive a call the day before indicating their arrival time which made me question their reliability. I am glad I was wrong. The morning of my move I received a call indicating they would arrive in 30 minutes and they did. Stephen, Luis, Alton, and Damien arrived and they did an amazing job! They were friendly, professional, extremely hard working and very thorough. They made our move very pleasant with their humor. If I every move again I will be sure to use Summit!"
Marissa Watkins
Positive: Professionalism, Quality, Responsiveness, Value
"Mr Larry, Damon, Nate was of great help today helping my kids & I move. They moved things safely & graciously during the move. They were friendly & very helpful. I would like to request them to remove us when my move in is ready in a couple days. Thank you guys for moving us & making the experience pleasant. Thank you Summit movers for having some great workers who value they job & customers."
Taisha Kelly
Positive: Professionalism, Quality, Responsiveness, Value
"First I would like to thank CJ, Damian and John for all of their great work. The three of them moved my family out of a 2,000 square foot house in only a few hours. They were extremely respectful with all of our belongings and made sure that they labeled everything and packed the truck as efficiently as possible. I have started unpacking everything now and all of our belongings are in wonderful shape and survived the move! I would highly recommend this team of guys to help with any move."
Jackson Mayes
Positive: Professionalism, Quality, Responsiveness, Value
Summit Moving & Storage was by far the best moving experience I've had! The employees showed up on time and were professional, friendly, and very efficient. They also were very careful and mindful of our stuff. I will definitely use Summit for all my moving needs from now on!
Jennifer Horne
Positive: Professionalism, Quality, Responsiveness, Value
"Poll and his crew did outstanding job moving my house. They wrapped all furniture and were very professional and careful with my belongings. I would recommend summit moving to anyone they are the best moving company I have ever used I'm very happy with my experience and will definitely be using summit moving for all my moving needs."
Marty Moss
Positive: Professionalism, Quality, Responsiveness, Value
"I had a wonderful experience with Summit Moving Company. The workers were very efficient, respectful, and professional. One worker stood out to me the most 'Steven.' He went over and beyond and assured a stress-free move. He is very passionate about his profession. He was patient with me, considering I'm very particular about arranging things. He took his time and assured us we packed everything and didn't leave any important belongings. Thank you, Summit Moving Company, for your services. I will definitely be referring your company to friends and family."
Crystal Sanchez
"I can honestly say I really appreciate this moving company right here. I didn't have to stress when it came time to pack up and go. They made sure that everything was squared away. They unpacked and placed everything in the correct rooms. No hassle... everything was easy to find... nothing was forgotten or damaged. No complaints when it comes to Summit Moving and Storage of Houston."
Larry Graves
Clients Positive Feedback
Don't just take our word for it. Check out our consumer reviews to see what our clients say about our moving & storage services.
Choose Summit Moving & Storage for a professional, conscientious, customer-focused moving experience. Join our long list of satisfied customers who keep returning to us for our reliable and exceptional services.
Let us help you start your new chapter in your new place. The path to a stress-free move in Houston starts with one click. Reach out to Summit Moving & Storage today – we can't wait to move you!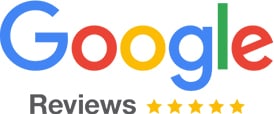 FAQs for Commercial Moves
We understand that you may have questions about our services, so we have compiled a list of frequently asked questions to provide you with the necessary information.
We handle various commercial moves, including office relocations, corporate moves, retail store relocations, warehouse moves, and more. No matter the size or complexity of the move, we have the expertise to handle it.
Yes, absolutely. We provide comprehensive moving services, including packing, labeling, and unpacking office equipment, furniture, and other items.
Yes, we do. We have secure and climate-controlled storage facilities available if you require short-term or long-term storage solutions during your commercial move. Our storage services offer flexibility and convenience.
Yes, we are a licensed and insured moving company. Our team is trained and experienced in handling commercial moves, and we have the necessary licenses and insurance coverage to protect your belongings during transit.
It's best to give us as much notice as possible to ensure availability. However, we understand that commercial moves often require flexibility. Contact us with your desired moving date, and we will do our best to accommodate your needs.
We have experience handling specialized equipment, sensitive electronics, and fragile items during commercial moves. Our team is trained in proper packing techniques and uses appropriate materials to ensure the safety of your valuable items.
Absolutely. Our team of professionals will work with you to create a customized moving plan tailored to your specific needs. We offer logistics support and guidance to ensure a smooth and efficient commercial move.
Yes, our skilled movers are experienced in disassembling and reassembling office furniture. We will carefully dismantle and pack your furniture and reassemble it at the new location, saving you time and effort.
If you have any other questions or require further assistance, please don't hesitate to contact Summit Moving & Storage.